Plate Fabrication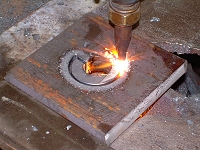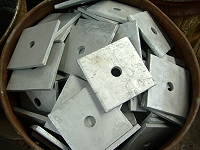 Atlanta Rod manufactures special plate washers in any size from 1/4″ to 6″ thick. We also make base plates, rings and cages in house.
Plate washers up to 1″ thick are sheared and punched while thicker plates are burned in house.
Plate washer fabrication can be performed and plates assembled with your bolts on request.