Domestic Nuts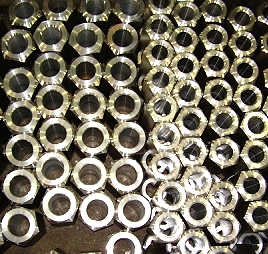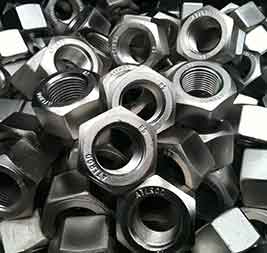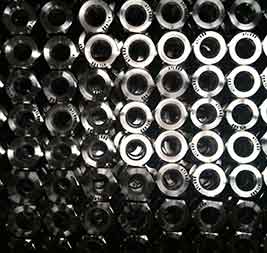 Atlanta Rod & Manufacturing, Inc., has been manufacturing anchor bolts, embeds, headed bolts and construction fasteners to customer specifications since 1981. Our 120,000 square foot manufacturing facility gives us the ability to supply large scale heavy construction projects as well as smaller same day specials.
Atlanta Rod precision forges domestic nuts from 3/8" up to 3" and manufactures a wide variety of domestic carbon nuts from ¾" up to 3." We can manufacture your domestic nuts in the types, grades, and materials listed below. Our in-house domestic nut forging capabilities allow us to supply your construction project with bolts and nuts from the same point of manufacture and on your schedule.
Types and Grades:
A563 – All grades
A194 – All grades
F594 – All grades
A194 – Grade 3
** Various types and grades are available in most materials.  Please call to confirm availability in your specifications.