Anchor Bolts
Atlanta Rod manufactures anchor bolts from ¼" to 4-1/2" and metric equivalents in diameter in carbon, alloy, stainless and exotic steel. We make straight, bent and headed anchor bolts to many ASTM specifications.
Anchor bolts can be manufactured with cut or rolled threads on one end or both based on specifications. Threads types typically include: Course, Fine, Acme, Left Hand, Lag, Metric & special pitches.
We can provide material in a plain (non-coated state), hot-dipped galvanized, zinc plated, or any other special plating your project might require.
Our anchor bolts can be expedited to meet your concrete pouring schedule. Domestic certifications of melt and manufacture and material test reports can be provided with all products upon request.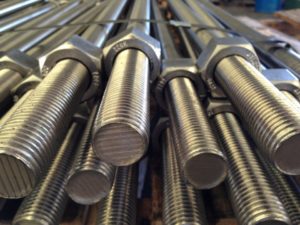 Partially Threaded Rods
We manufacture partially threaded rods from 1/4″ to 4-1/2″ in diameter and metric equivalents. The most common materials from which we manufacture are carbon, alloy and stainless steel. We make partially threaded rods that are straight, bent, and headed to ASTM specifications including F1554 Grades 36, 55 and 105.
---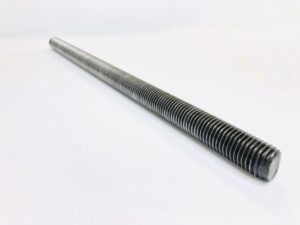 Fully Threaded Rods
We manufacture special and non-standard fully threaded rods from 1/2″ to 4-1/2″ in diameter and metric equivalents. The materials from which we manufacture fully threaded rods are carbon, alloy, stainless and exotics. Common ASTM specifications and materials we manufacture include: A193, A354, A449, and F1554.
---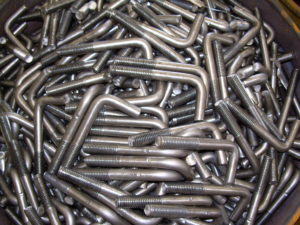 Bent Bolts
We manufacture custom, domestic bent bolts including:
· L-Bent anchor bolts
· U-bolts
· Square bent U-bolts
· J-bolts
· Bent tie bolts
· Bent check bolts
· Bent hook rail bolts
· Bent I-bolts
· Custom bolts
---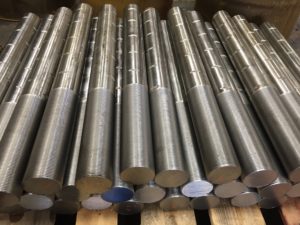 Swedge Bolts
Swedge Bolts or Swedge Rods are an alternative form of anchor bolt most commonly used in the DOT and bridge industries. They are also commonly used when the footing space is limited for an embedment. Atlanta Rod manufactures swedge bolts in a variety of different materials but most commonly in F1554-55 and 105 as well as 316 and 304 stainless steels.
---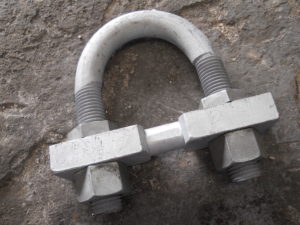 Custom Anchor Bolts
We can custom manufacture virtually any anchor bolt. If you are looking for something unique or not previously mentioned, please be in touch with our sales team