2017 NACE Corrosion Conference & Expo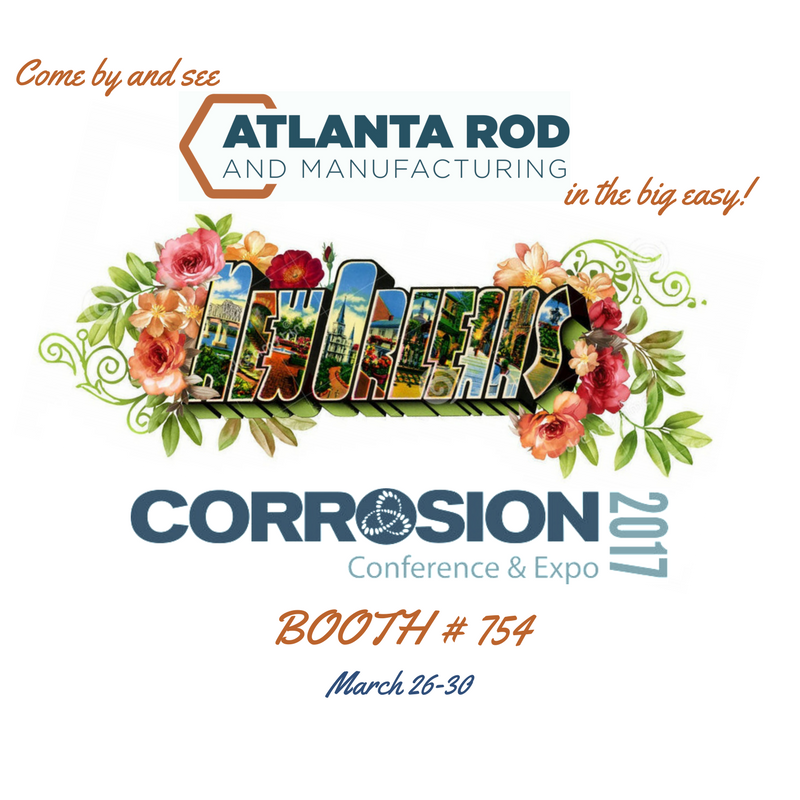 Atlanta Rod & Manufacturing is excited to be exhibiting at the 2017 NACE Corrosion Conference & Expo in New Orleans March 26th – 30th.
CORROSION is the world's largest corrosion conference and exposition and will welcome more than 6,000 corrosion engineers, scientists, researchers, technicians, asset owners, inspectors, and other professionals from over 60 countries across the world.
This year will be our first attending the show and we look forward to seeing some familiar faces and developing new relationships in an exciting industry.
Atlanta Rod manufactures 100% domestic stainless steel nuts, bolts and studs to be used in applications where corrosion is an issue. We also work with specialty alloys used in corrosive environments such as Monel 400 and K500, Nitronic 50 and 60, Hastelloy, Inconel, Duplex and many more.
Come by and see John and Chase at booth # 754!