DOT Manufacturers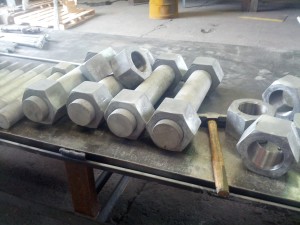 Atlanta Rod and Manufacturing is proud to be a Department of Transportation approved manufacturer in many states all over the country. Manufacturers with DOT Manufacturers approval are held to the highest standards in the industry.
Atlanta Rod is ISO certified, DOT approved, minority-owned and ready to help you with your next transportation project.
In order to be a DOT approved manufacturer, a company must be evaluated on all processes and follow strict guidelines ensuring the highest quality products.
The majority of the DOT products that Atlanta Rod supplies are for heavy construction industry and typically include large diameter anchor bolts, headed bolts, nuts, plate washers and concrete embeds. These products are used on bridges and overpasses, roadwork, sound walls and tons of other projects.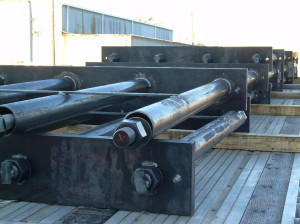 We can also provide any of the materials needed in a plain (non-coated state) or as hot dipped galvanized which is common in this particular application.
Atlanta Rod is an approved DOT manufacturer in Georgia, Pennsylvania, Virginia, North Carolina, South Carolina, Illinois, Ohio, and Florida
If you need assistance with any Department of Transportation project contact us at 1-800-633-6794 or by email at sales@atlrod.com