Monel Nuts, Bolts, and Fasteners
Atlanta Rod and Manufacturing provides customers with high quality Monel nuts, bolts, and fasteners, all known for their outstanding resistance to corrosion. These are among the highest quality products available in today's marketplace.
For a quote, please email our sales department at sales@atlrod.com or call 706-356-4446.
About Monel Fasteners
A trademark of the Special Metals Corporation, Monel products are part of a unique series created primarily of nickel and copper. Monel hardens quickly and is difficult to machine, needing to be worked at slow speeds for best results. Monel 400 hex bolts, studs, and fasteners have a hardness of 65 Rockwell B, electrical conductivity at about 3.4 percent IACS, and a specific gravity of 8.83. It is easily fabricated and is strengthened by cold work.
Types of Monel Fasteners
Monel products are known for their high-quality and come in two varieties: Monel 400 and Monel K500. Both of these alloys are used in various industries and provide the strength and resistance necessary for heavy duty, industrial applications.
Thanks to superior resistance to corrosion, marine applications are common. Monel is used for gasoline tanks, water tanks, and underwater projects and is used in shackle seizures in recreational boating. It is also used as the material for valves in some high quality musical instruments, including French horns, tubas, euphoniums, and other members of the brass family.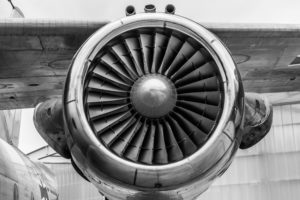 In the aerospace industry, Monel is a popular choice because of its outstanding ability to resist stress and heat created by aerodynamic friction. Though Monel is denser and can be heavier than other materials, it maintains its shape even at high speeds. Even at extreme high temperatures, Monel retains its strength and resists cracking and stress fracture.
Benefits of Monel Fasteners
Monel fasteners offer many benefits to construction projects, especially in the marine and aerospace industry, as well as the making of many high-quality instruments. Monel 400 fasteners and Monel K500 fasteners demonstrate superior strength and durability over a wide range of rapidly changing temperatures so that they can be used in a variety of environments.
They also are resistant to many corrosive environments that many other materials cannot withstand. This corrosion resistance is one of the greatest benefits to Monel fasteners as it allows the fasteners to last for a long period of time in typically corrosive environments, such as saltwater.
Monel K500 Fasteners
Monel K500 adds small quantities of titanium and aluminum for extra strength and resistance. Thanks to its age hardening, Monel K500 can maintain strength in extreme temperatures ranging from minus 423 degrees to 1200 degrees Fahrenheit. It also maintains its non-magnetic quality to a range of minus 210 degrees Fahrenheit.
Monel K500 is particularly suitable for marine applications, in part because of its resistance to sour gas environments. It offers high strength and low corrosion rates. The Monel K500's low magnetic permeability, combined with its superior strength and corrosion resistance has made it a top choice in the oil well surveying industry as well. In longtime exposure and cyclic tests, Monel K500 has a documented stability that led to its preferability for high precision applications, including gyros and other devices.
The limiting chemical composition of Monel K500 is as follows:
Nickel (plus Cobalt): Minimum of 63 percent
Carbon: Maximum of 0.25 percent
Manganese: Maximum of 1.5 percent
Iron: Maximum of 2 percent
Sulfur: Maximum of 0.01 percent
Silicon: Maximum of 0.5 percent
Copper: From 27 to 33 percent
Aluminum: From 2.3 to 3.15 percent
Titanium: From 0.35 to 0.85 percent
Monel 400 Fasteners
Monel 400, with its unique hardening qualities and mechanical properties (even at subzero temperatures), is an excellent choice for corrosive environments, especially chemical processing and marine applications. Unlike other components, Monel 400 has outstanding mechanical properties at extreme low temperatures. Even when cooled to the temperature of liquid hydrogen, it maintains its strength and does not become brittle.
The limiting chemical composition of Monel 400 is as follows:
Nickel (plus Cobalt): Minimum of 63 percent
Carbon: Maximum of 0.3 percent
Manganese: Maximum of 2 percent
Iron: Maximum of 2/5 percent
Sulfur: Maximum of 0.024 percent
Silicon: Maximum of 0.5 percent
Copper: From 28 to 34 percent
Monel Applications
Both Monel 400 and Monel K500 fasteners can be used in a variety of applications. With uses in multiple industries, Monel 400 and Monel K500 are highly sought after nuts, bolts, and studs created to maintain integrity in harsh conditions.
Common applications for Monel 400 include:
Boiler feed water heaters
Process vessels
Piping
Crude petroleum tills
Deaerating heaters
Gas tanks
Fresh water tanks
Chemical processing equipments
Fasteners and fixtures in marine applications
Propeller shafts
Pumps
Valves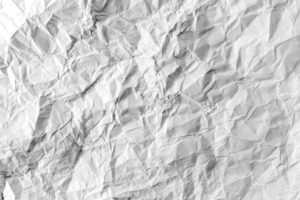 Common applications for Monel K500 include:
Marine chains
Cables
Springs and fasteners
Sensors and safety lifts
Chemical processing valve components and pumps
Oil and gas production valves
Oil well drill collars
Pump shafts
Paper industry pulp processing
Trust Atlanta Rod
…for your next project. Atlanta Rod's team of experts understands each customer's needs are unique. We aim to work with you individually to ensure we're exceeding your expectations from beginning to end. From quality products to exceptional customer service, our company is a trusted name in multiple industries, as our products are designed to perform optimally in diverse environments.
As a manufacturer of quality Monel 400 and Monel K500 bolts, nuts, and studs, Atlanta Rod works hard to ensure each customer is satisfied. We offer some of the most innovative products in today's marketplace, all crafted from high quality materials that are guaranteed to meet your specified delivery schedule. Contact us today to discuss which products are right for you.