Inpex Ichthys LNG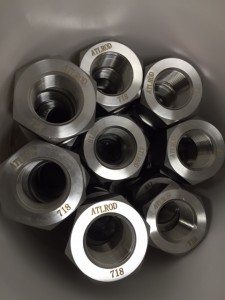 Atlanta Rod & Mfg. Co., Inc. was pleased to manufacture specialty Inconel 718 fasteners for the Inpex Ichthys Onshore Liquid Natural Gas Facilities in Darwin, Australia. This massive project represents the largest discovery of hydrocarbon liquids in Australia in over 40 years. It is one of the largest oil and gas projects in the world and will feature 889 km of pipeline.
Atlanta Rod manufactured and exported Inconel 718 fasteners to support construction of this project. The nuts and bolts were precision forged and threaded in-house and all products were rigorously tested to ASTM A1014.  Some of the bolting assemblies weighed more than 81 pounds each.  Atlanta Rod air shipped the 2 ¼" and 2 ½" diameter Inconel 718 bolts and nuts to accommodate the fast-paced construction schedules.
This $34 Billion project includes 50 wells for tapping gas and condensate reserves that lie in 260 meters of water depth (capacity for 8.4 million tonne per annum) and employs more than 2,700 workers. The gas will be piped to a liquefaction plant located in Darwin, Australia.